Edmund Gosse's "Tristram Jones" (c. 1872), and the Legacy of the Maternal Portrait
Keywords:
juvenilia, autobiography, British literature, Edmund Gosse
Abstract
Edmund Gosse broke the mould of nineteenth-century life writing with his study of family relationships, Father and Son (1907), a book now widely recognised as having made a crucial intervention in the transition from Victorian to modern forms of biography. Modern academic interest in Father and Son was first stimulated by the 1970s rise of auto/biographical studies, and the book has continued to attract attention from a wide range of disciplines. Father and Son has, however, never been approached through the lens of Gosse's juvenilia. Amongst Gosse's papers archived at Cambridge University Library is a manuscript entitled "Tristram Jones" (c. 1872). Written when he was twenty-two, it contains ideas and imagery that anticipate Father and Son, and both narratives, strikingly, conclude with a gesture of freedom. At the end of "Tristram Jones," the eponymous protagonist celebrates having extricated himself from an incompatible engagement, and looks forward to the single-minded pursuit of an aesthetic career. Similarly, in Father and Son, Gosse rejects a parentally-determined life of Christian service to devote himself to a literary vocation. A shift from limitation to liberation thus structures both texts. Against this background, my focus in this essay is on Gosse's importation into "Tristram Jones" of a chain of conflicting emotions and memories impelled by a material object, namely, a portrait of his mother, Emily, painted in 1831 when she was twenty-four. Gosse's imaginative deployment of this portrait into his 1872 fiction has a powerfully unsettling impact, one which, as I shall show, he reintroduced four decades later into his 1912 Booklover's edition of Father and Son.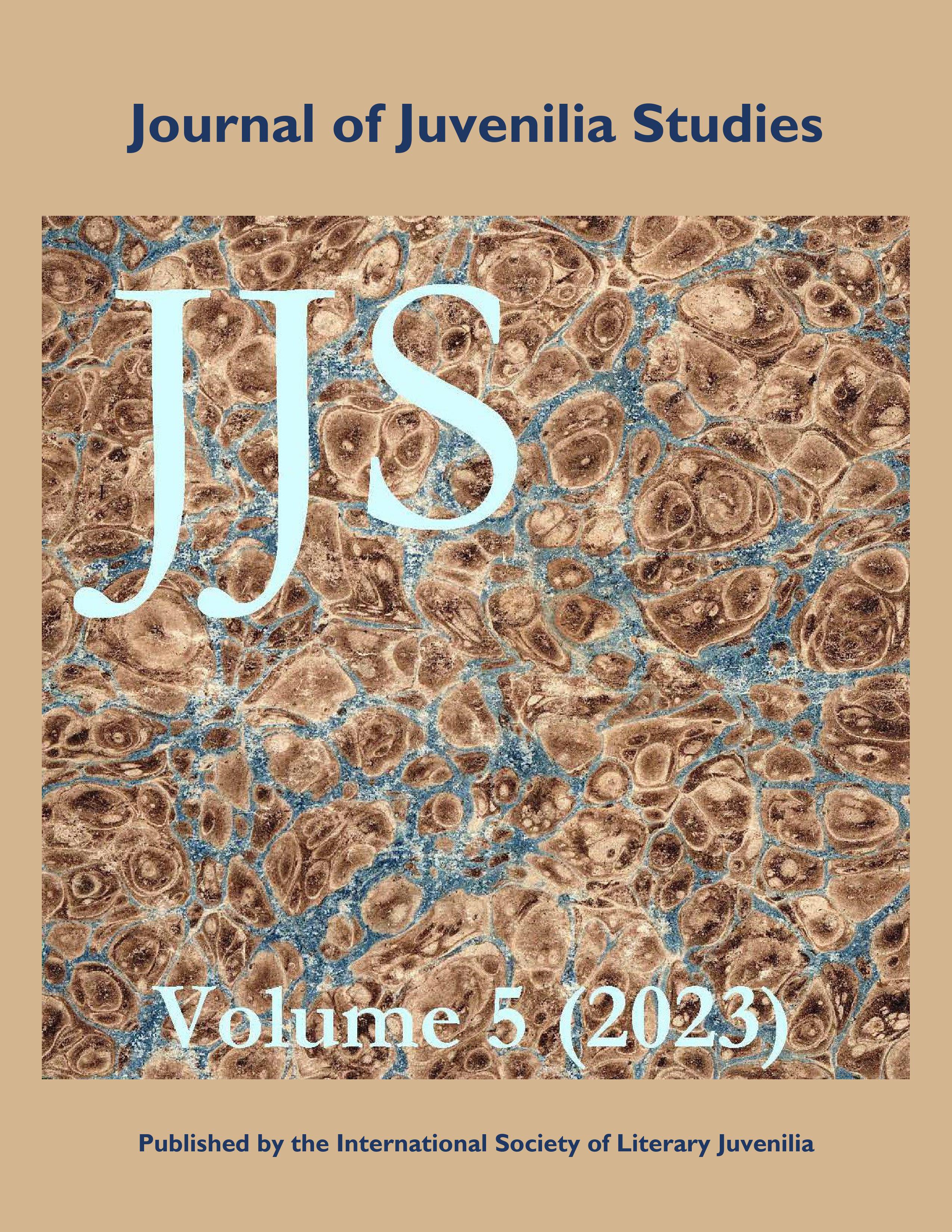 Downloads
Section
Peer-Reviewed Articles
License
The Creative Commons Attribution-Noncommercial-No Derivatives 4.0 International license applies to all works published by the Journal of Juvenilia Studies and authors retain copyright of their work.