Reviews
Keywords:
John Ruskin; Children's literature; Victorian literature; juvenilia; Marjory Fleming
Abstract
Keith Hanley and Caroline S. Hull, editors, John Ruskin's Continental Tour 1835: The Written Records and Drawings (Oxford, Legenda, 2016), reviewed by Rob Breton; Victoria Ford Smith, Between Generations: Collaborative Authorship in the Golden Age of Children's Literature (University Press of Mississippi, 2017), reviewed by Katharine Kittridge; Leslie Robertson and Juliet McMaster, with Alexandra Allen, Jasmyn Bojakli, Adela Burke, Aaron Mazo, Nicholas Siennicki, and Heather Westhaver, editors, The Journals and Poems of Marjory Fleming (Juvenilia Press, 2018), reviewed by Peter Merchant.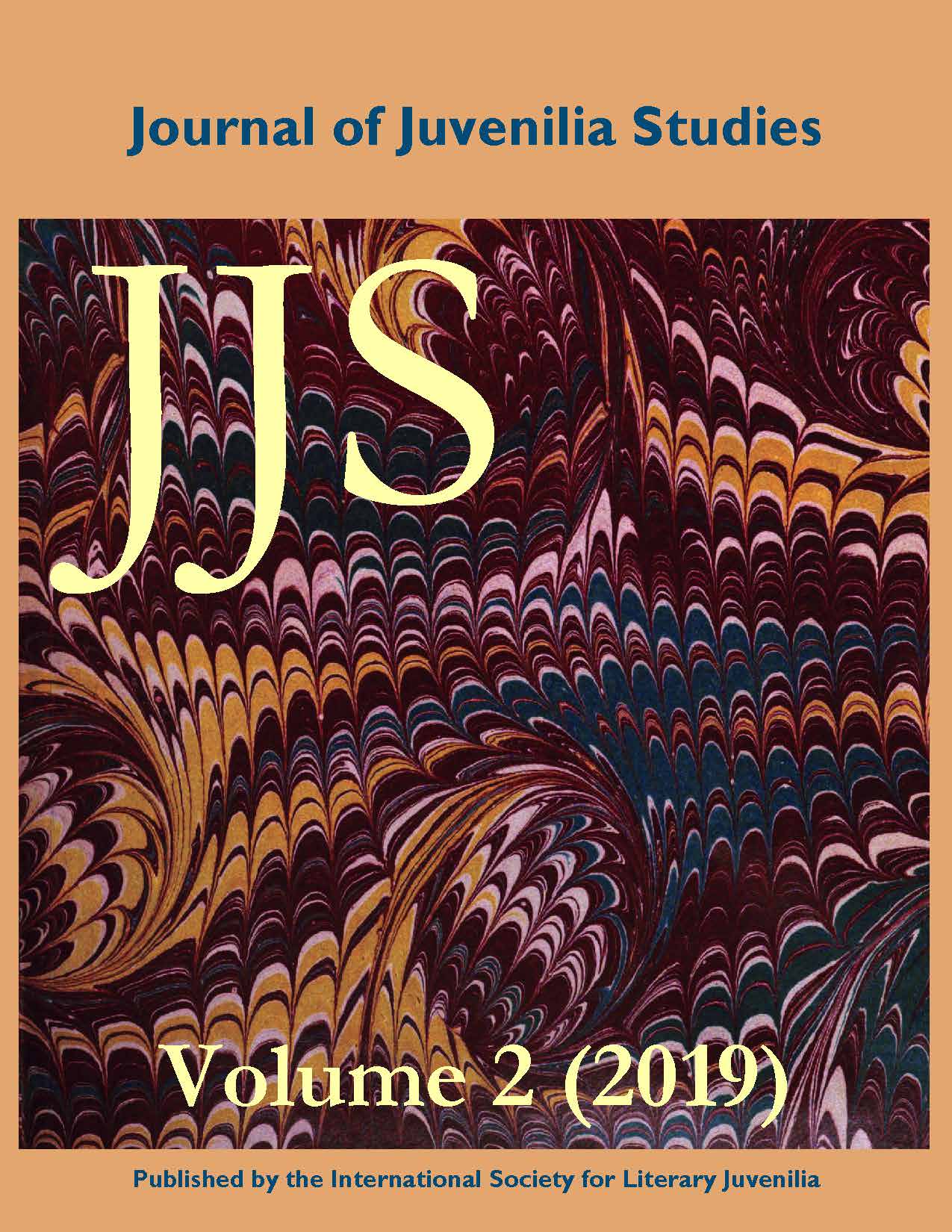 Downloads
License
Copyright (c) 2019 Rob Breton, Katharine Kittridge, Peter Merchant
This work is licensed under a Creative Commons Attribution-NonCommercial-NoDerivatives 4.0 International License.
The Creative Commons Attribution-Noncommercial-No Derivatives 4.0 International license applies to all works published by the Journal of Juvenilia Studies and authors retain copyright of their work.